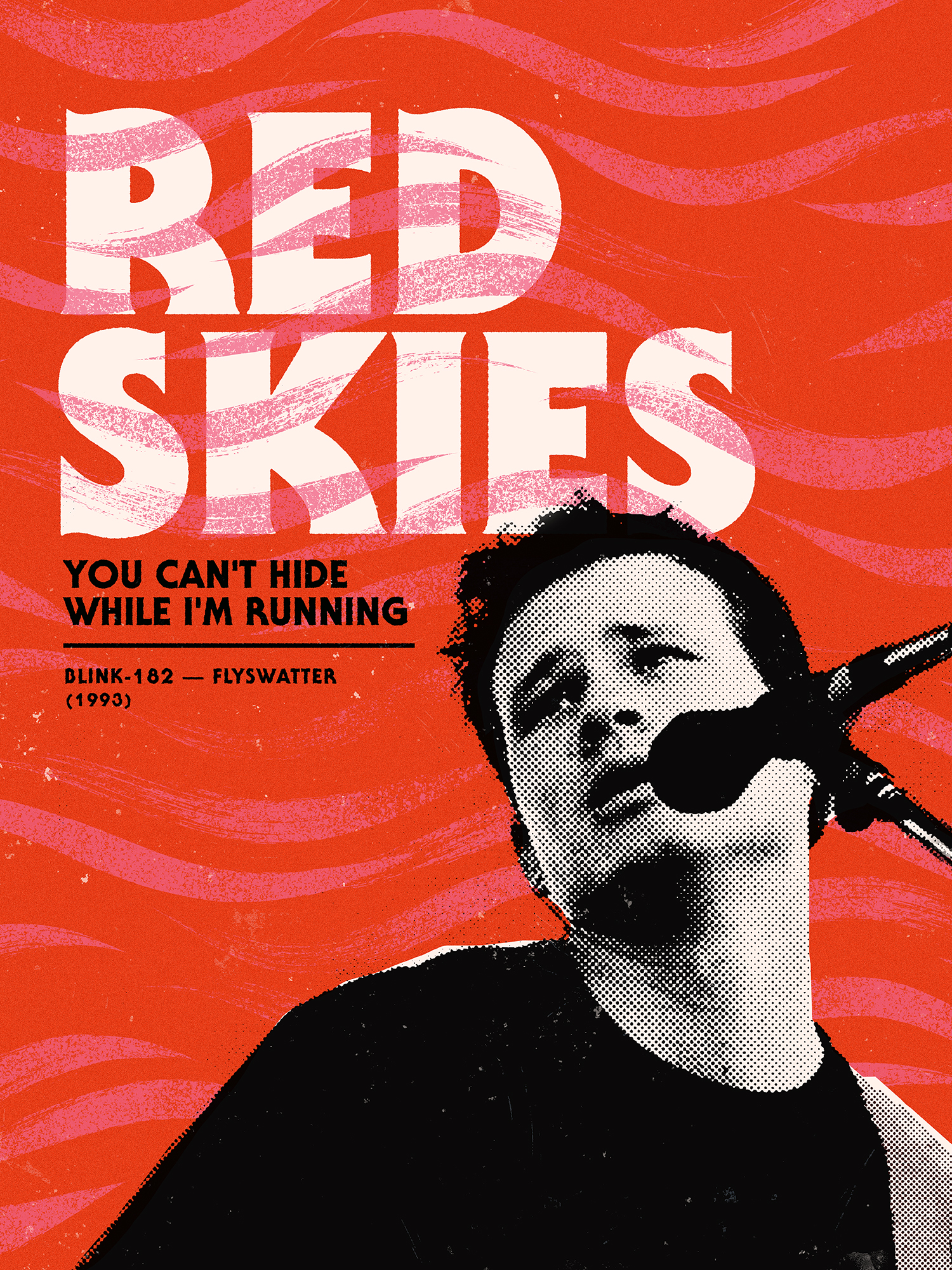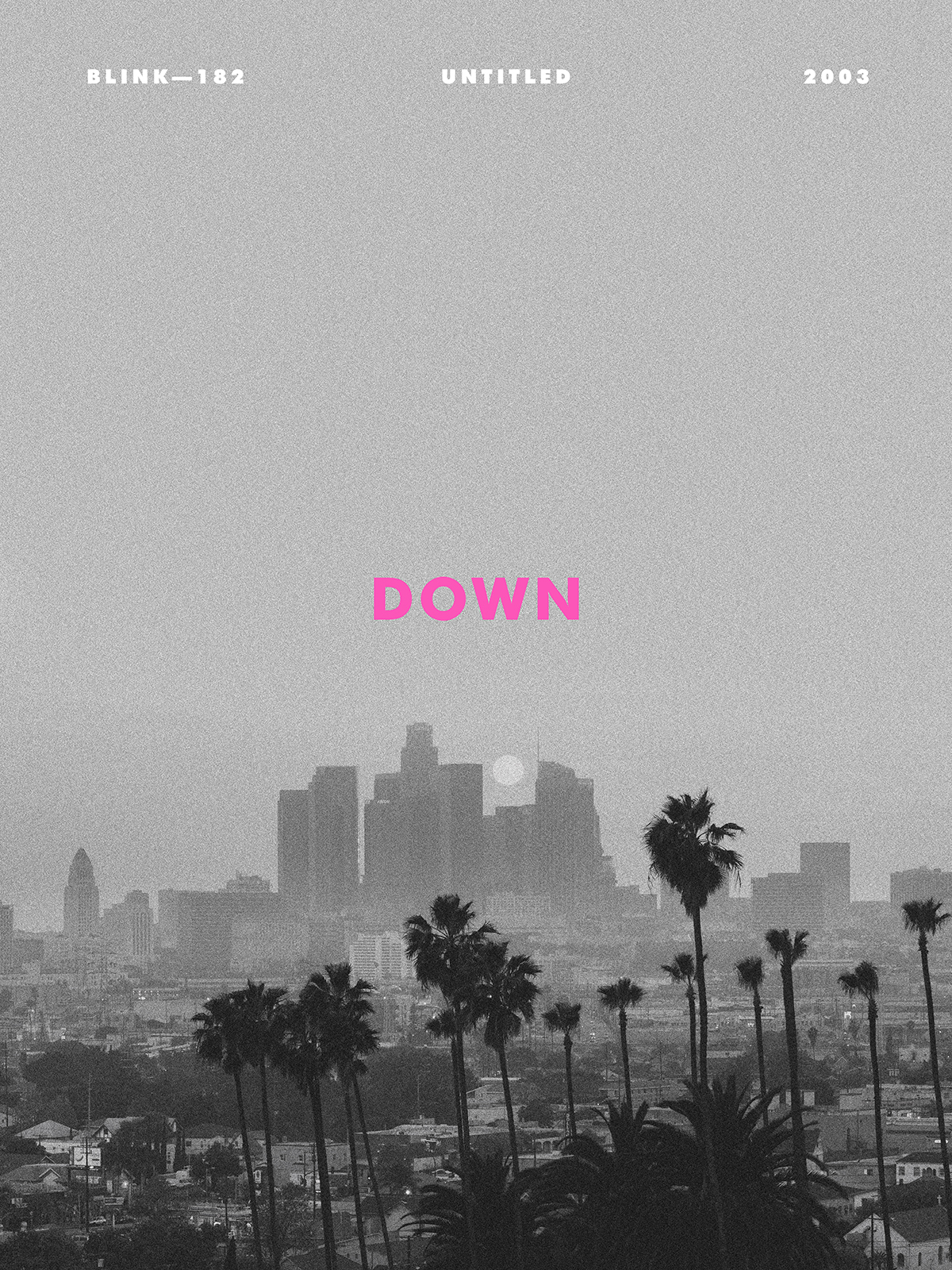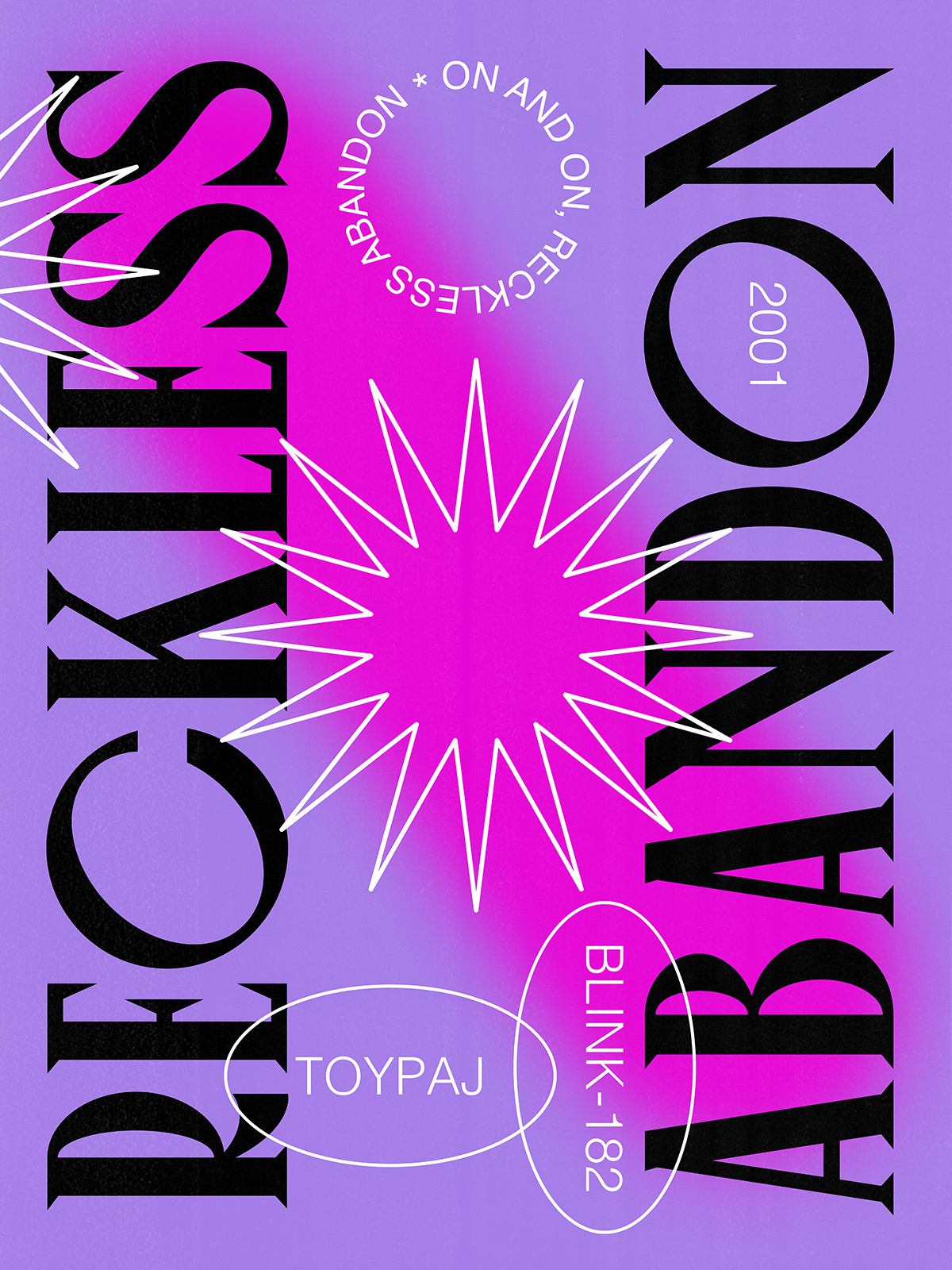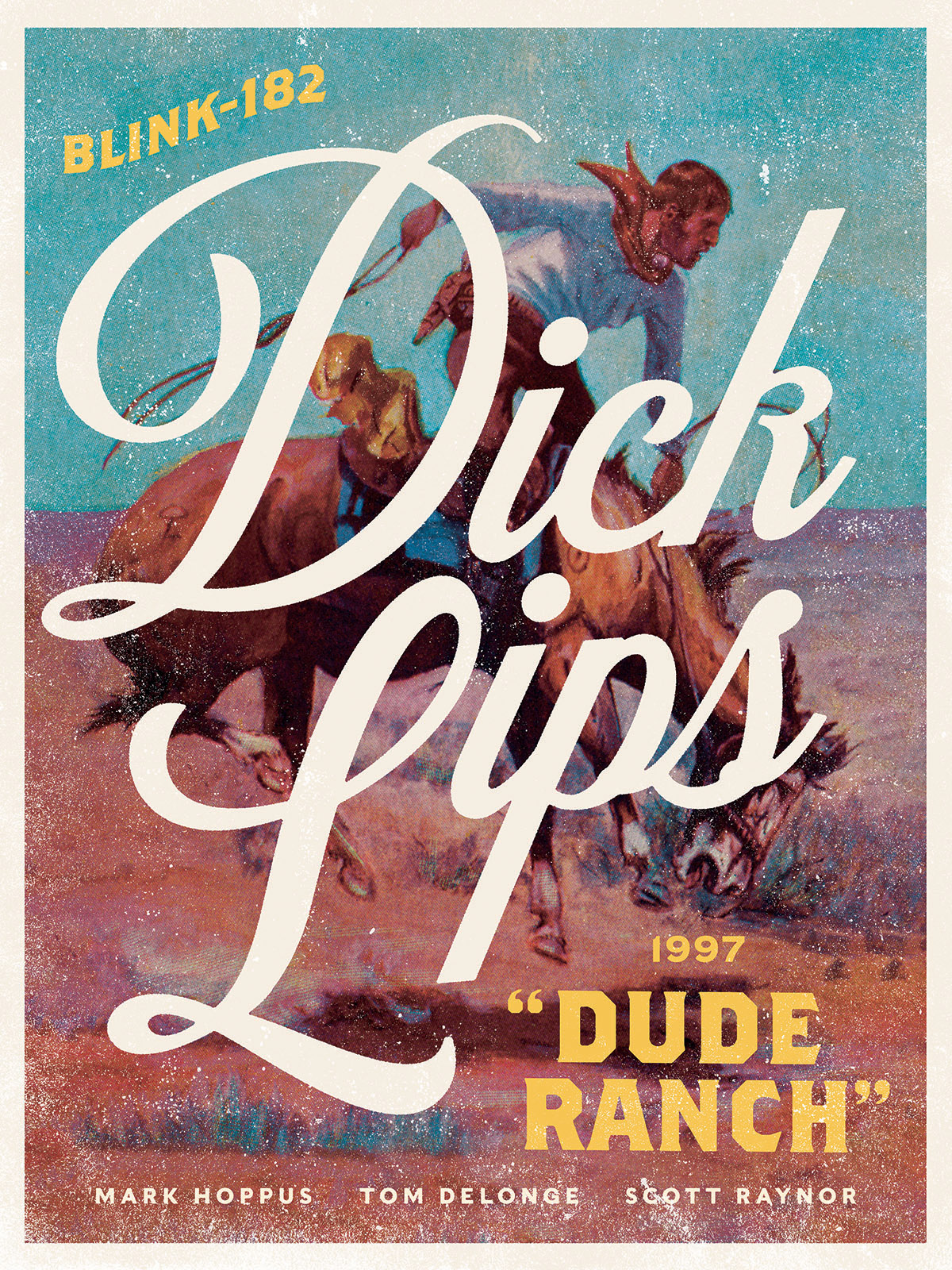 Wasting Time is an ongoing poster series based on the songs of blink-182. Exercises in procrastination and experimentation. Launched 7.20.19
—
Each piece includes:
• "blink-182"
• A song title (songs chosen in no particular order)
• The corresponding album if applicable
• The year the album was released

Song lyrics / photography are optional.
Each measures 18 x 24

---
This is a one-woman operation. You can contact me at: joanne.oneill@gmail.com






This content is unofficial and has no connection with Blink-182 whatsoever.